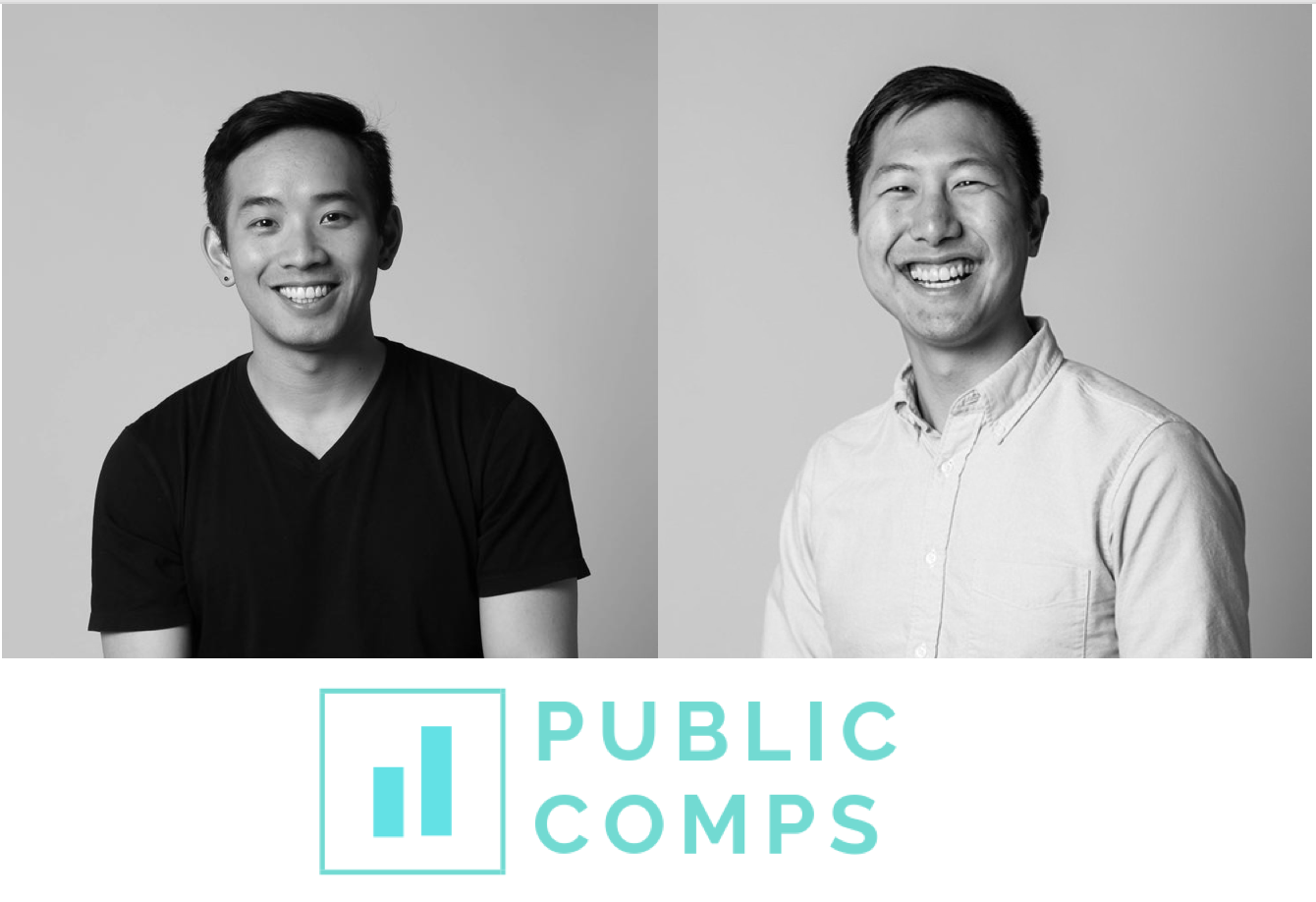 Why We Started Public Comps
After falling in love with software investing, Howard and I realized how important it was to pull accurate financial data for each public company. However, we soon began to hate the manual process of going through SEC filings to look for individual financial metrics. Worse, when we went on Morning Star or Yahoo Finance, sometimes the data would even be wrong! To cheap to pay for CapIQ or Factset, we decided to automate the annoying parts of gathering financial metrics so others didn't have to go through our pain.
Jon Ma - Co-founder
Jon is a co-founder of Publiccomps.com. He is also a senior associate at Signalfire where he focuses on venture and growth-stage investments. Prior to joining SignalFire, Jon was an investment analyst at Insight Venture Partners, a leading growth-stage software fund, where he sourced and evaluated growth-stage software investments. Jon graduated summa cum laude from Princeton University (2015) with a degree in Economics and a certificate in Machine Learning and Statistics.
Howard Chen - Co-founder
Howard is a co-founder of Publiccomps.com. He is also a senior full-stack engineer at SignalFire. He graduated from UC Berkeley, where he completed his B.A. in Computer Science (2016).While at Berkeley, he was a student instructor for DS 8 (the data science core) and the co-creator and lead instructor of a web development course. Howard previously interned at Salesforce (2014), and Groupon (2015). At Salesforce, he built hybrid Javascript applications on the Salesforce1 Platform.