SaaS continues to get hit due to COVID-19 concerns. Here's why.
SaaS multiples are down 30% in the last month. We discuss why COVID-19 affects SaaS businesses.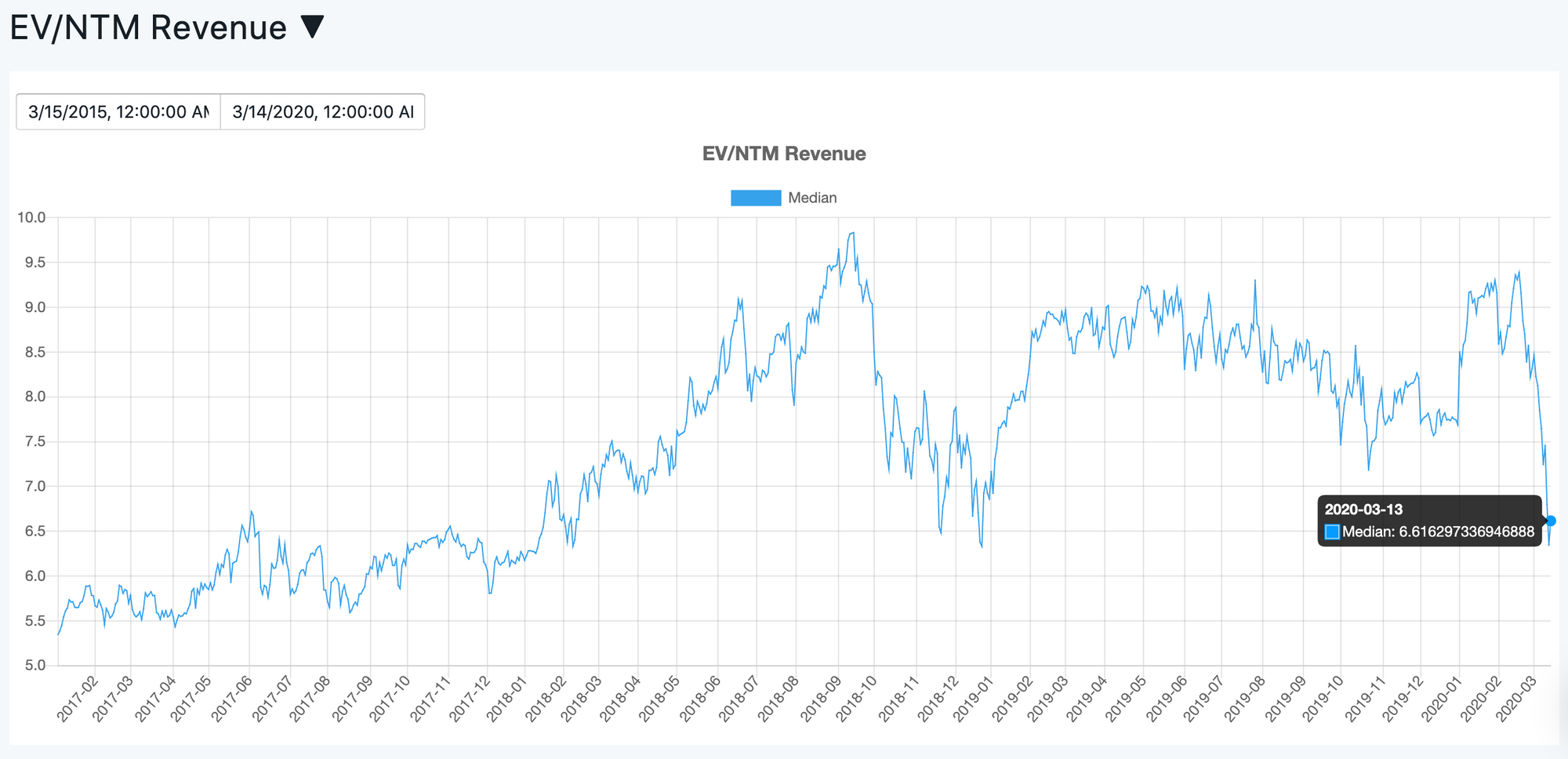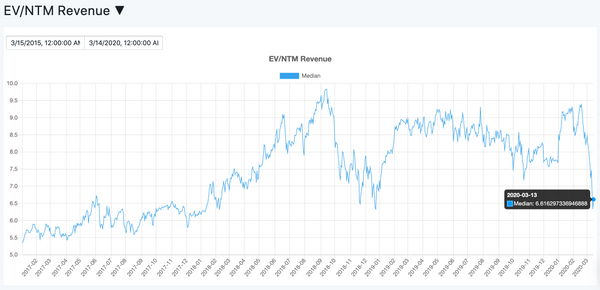 We've seen a major drop in SaaS share prices and multiples in the last month. Why does COVID-19 affect software businesses which are predominantly digital and not reliant on physical supply chains like retail stores or directly related to business travel like airline or travel companies ?
SaaS is clearly taking a hit
Indexes down: BVP Cloud Index down 25% in the last month and S&P/Dow down ~20%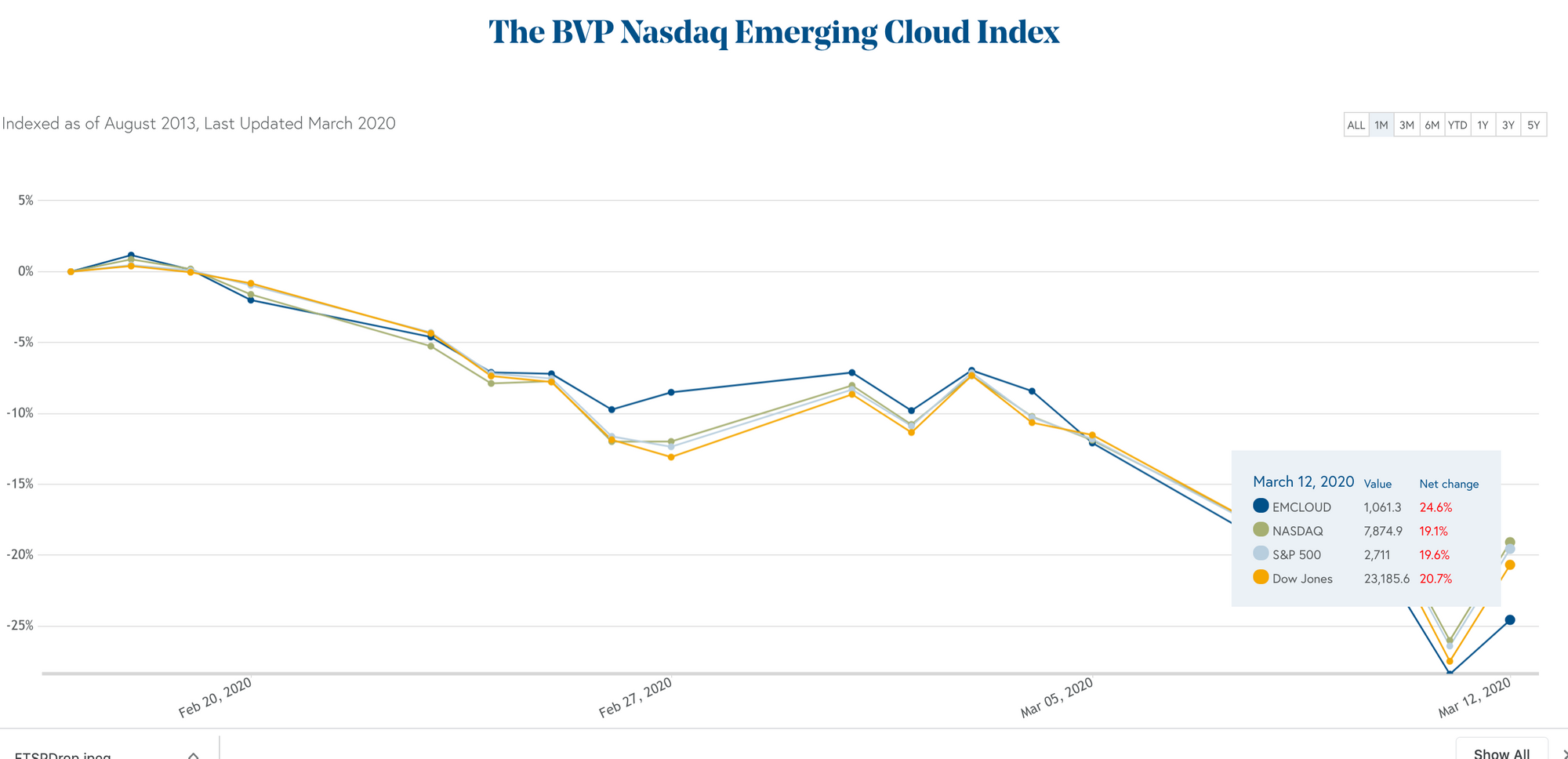 Median B2B SaaS Valuation Multiples: 6.6x ( -30% from the peak of EV/NTM Revenue of 8.3x on 2/18/20 about a month ago!)​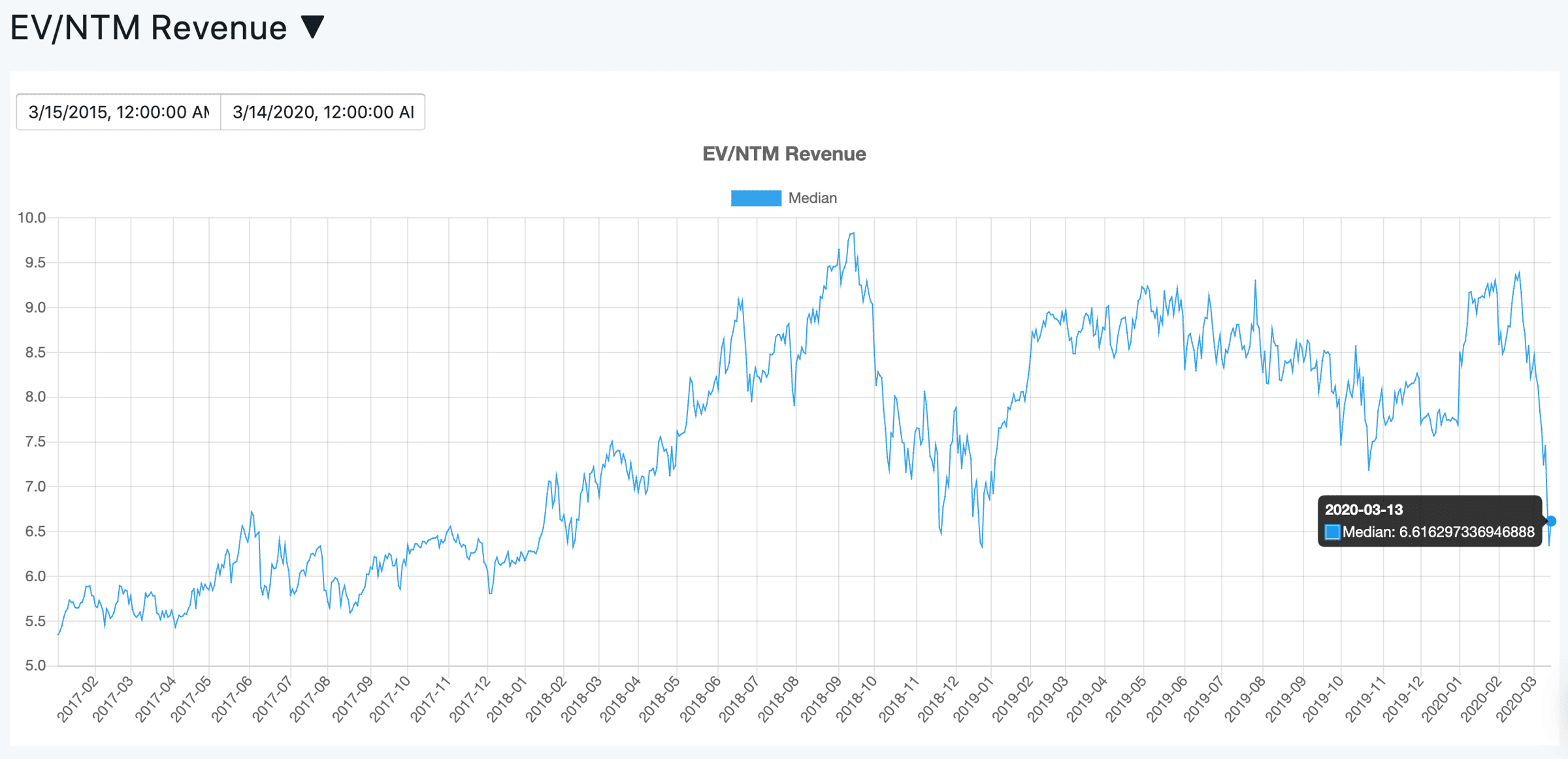 B2B SaaS Multiples continue to drop due to COVID-19 concerns. Here's why:
Some Thoughts
These are one time cuts: A recurring theme in a lot of these explanations is that software spend will take a hit due to travel restrictions preventing the closing of large enterprise deals for more top-down sales heavy companies like Workday, SAP, etc but that self-service products like Atlassian, Zoom, Slack, Alteryx, Twilio, Datadog may fair the storm much better. Additionally, the delay in bookings, implementation of services or closing of customers seems to be temporary. I suspect the one-time shock of Coronavirus will endure as long as it prevents business travel and creates uncertainty around software budgets, but once that passes, companies still need to buy software to run their businesses.
1-3% cut is not a lot: Even if companies reduce their revenue estimates (and actual revenue) by 3% (on the higher end of analyst estimateS), for a business like Crowdstrike that has an estimated revenue of CY2020 of $686 and the guidance is actually 3% lower or $665, that's a $21m difference. Crowdstrike added $77m net new ARR in their last quarter so an incremental $21m revenue doesn't seem that worrisome in the bigger picture. A 30% drop in SaaS multiples seems to be an overly large response to a 3% reduction in revenue guidance.
Data Source: we're getting our NTM Revenue source from Zacks.com where we take the median analyst estimate of NTM revenue. You can see the list of our 80 Public B2B SaaS Companies here