Slack Q4'FY20 Earnings Teardown
Slack posted its Q4 FY2020 earnings and the shares went down almost 20%. We dive into the earnings results.
Slack's share price was down 22% after releasing its Q4'FY20 earnings (results for fiscal year ending January 31st, 2020)
You can find Slack's earnings release here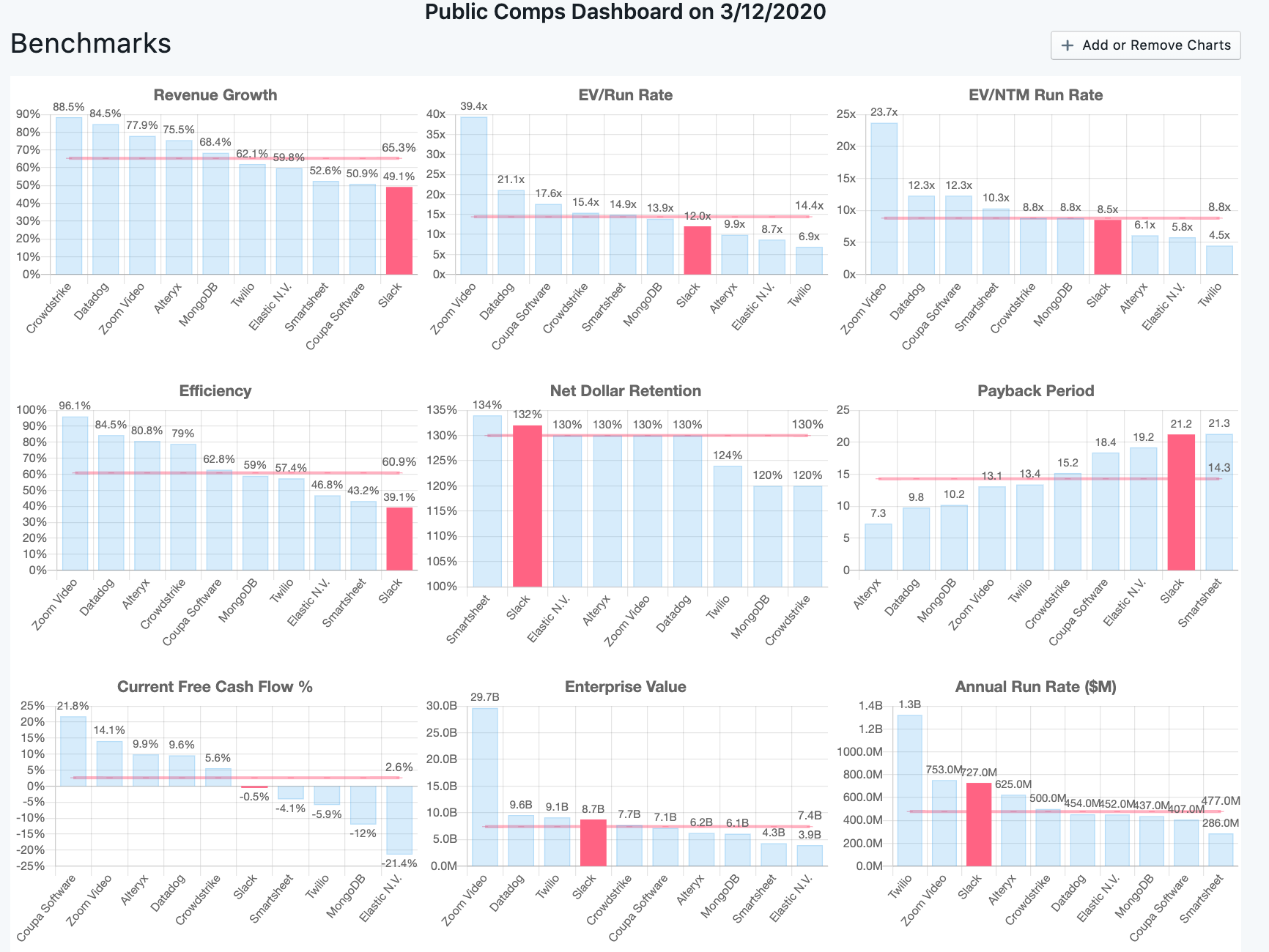 Here's the key takeaways from the Q4'FY20 Earnings
ARR is decelerating: $727m ARR growing 49% YoY... but growth down from last quarter 60% and 78% YoY a year ago. Note that Net new ARR is slowing down to $53.7m ARR in Q4'Fy2020 down from $65.3m ARR in Q4'FY2019!
Net Dollar Retention still strong: 132% NDR still strong but down from 143% in Jan'19.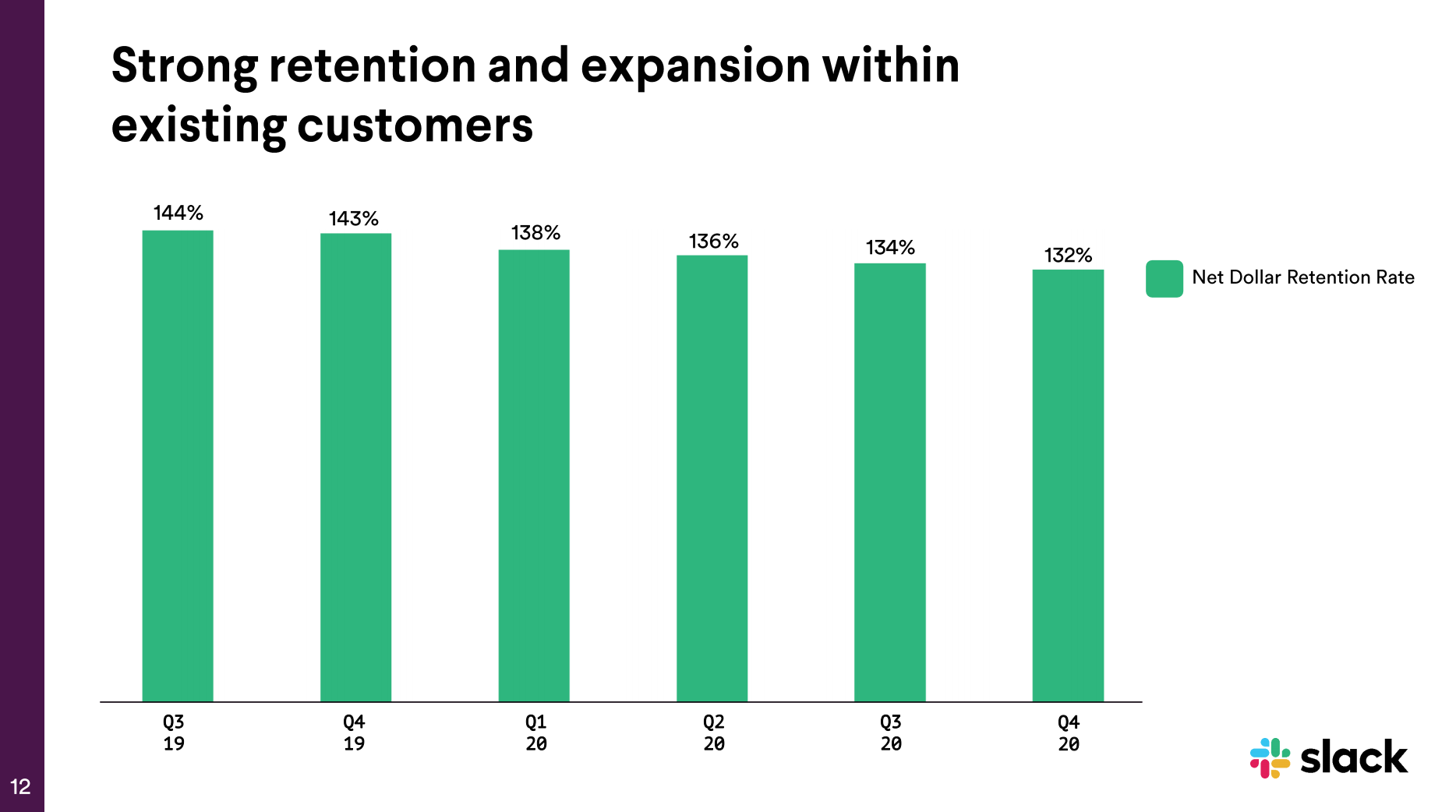 Getting to Free Cash Flow Breakeven: Current Quarter FCF of -$835k vs -$31m in Jan '19.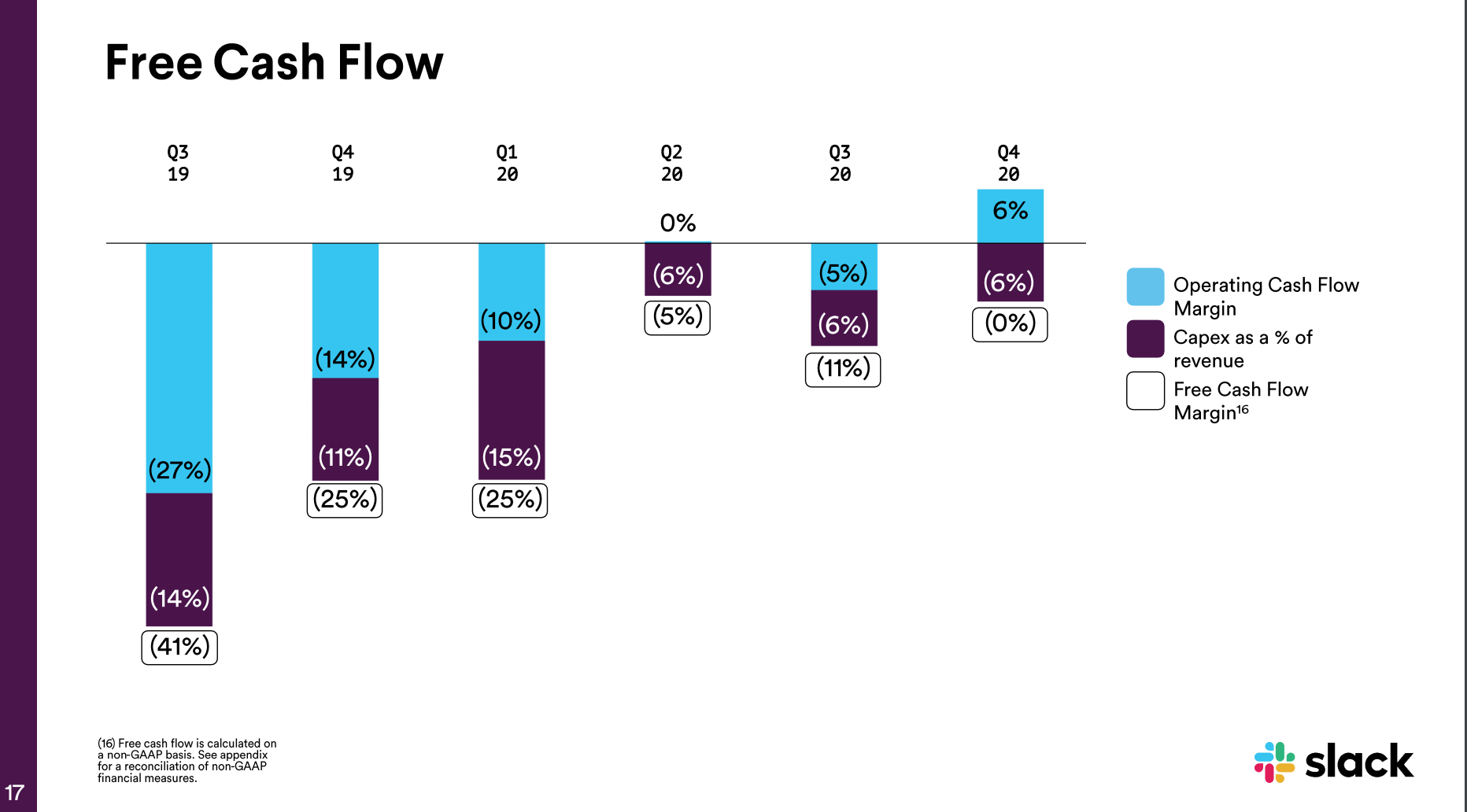 Barely misses Rule of 40: Given that LTM FCF % is -10%, Slack barely misses the rule of 40 (49% YoY growth + -10% LTM FCF % ~ 39%)
Payback Period: Payback period is up ~21 months Jan'20 up from 13 months in Jan '19.
Valuation Multiple: EV of $8.7b and EV/ARR of 12x  at a share price of
Market Reaction: The market had a sharp negative reaction because I think people thought Slack would be growing faster given remote work during COVID-19 and that IBM picked Slack over Microsoft Teams.  It's worth noting that Slack's earnings are for ending January 31st, 2020 so earnings don't capture Feb-March when COVID-19 really started spreading and people worked remotely.