Weekly Dashboard 10/23/2020: Thoughts on Sumo Logic (SUMO)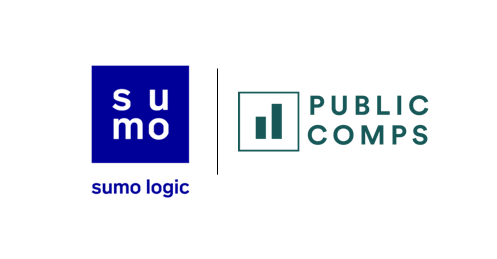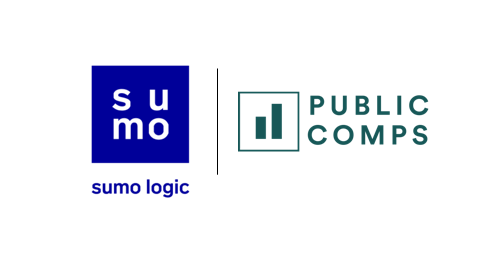 👋 Public Comps Customers 👋
1️⃣ SaaS Stock Prices vs. Benchmarks 📊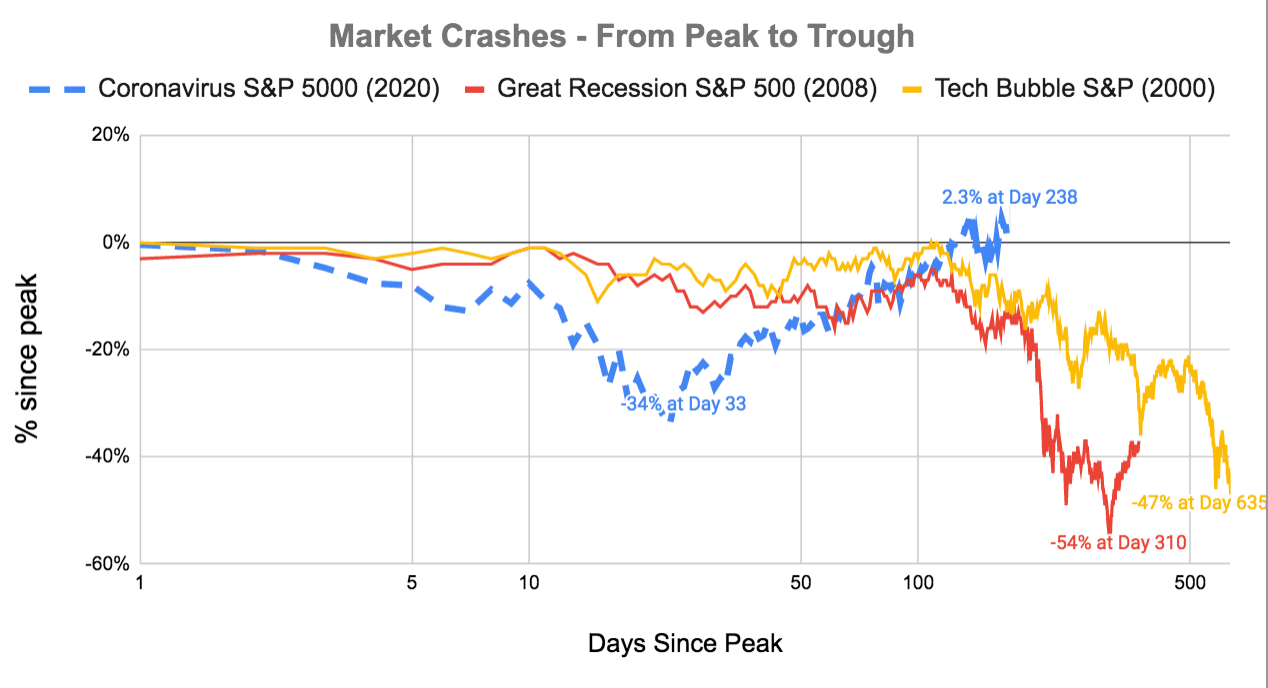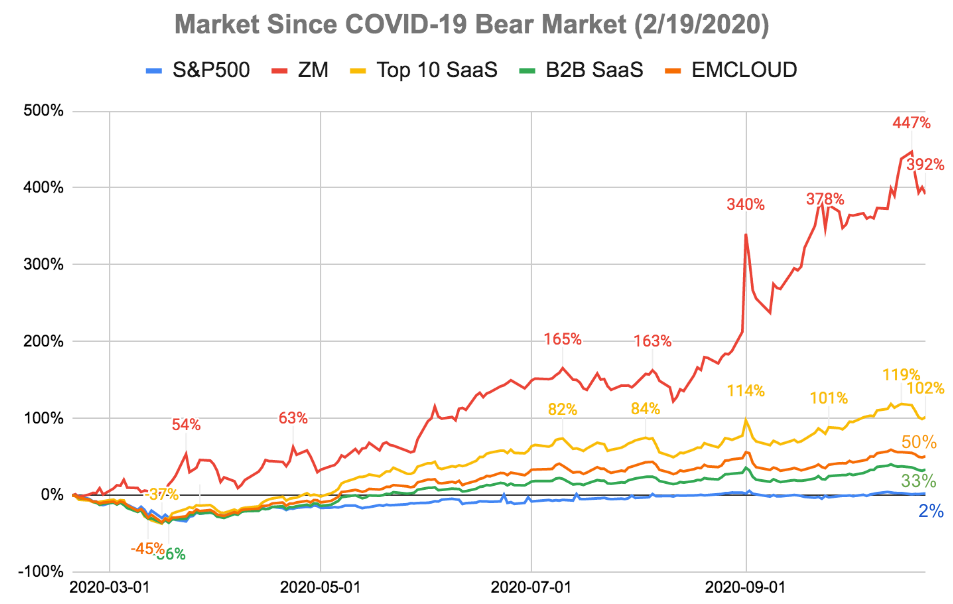 Change since bear market start (2/19/2020):
ZM: +392%
Top 10 SaaS: +102%
Bessemer Cloud Index (EMCLOUD): +50%
B2B SaaS: +33%
S&P 500: +2%
Change in the past week:
ZM: -9%
Top 10 SaaS: -8%
Bessemer Cloud Index (EMCLOUD): -3%
B2B SaaS: -3%
S&P 500: -1%
Market update 📉: Market indices ended the week slightly down, as investors reacted to stimulus negotiations. Nasdaq Index performed worst, dragged lower by weakness in Apple, while the S&P MidCap 400 and small-cap Russell 2000 indexes managed modest gains. Tech also fared worst within the S&P 500 Index, while communication services shares were strong, helped by gains in internet giants Facebook and Twitter as internet advertising companies saw optimism on Snapchat's blowout earnings. Despite Tuesday's news that Google had become the target of a Justice Department antitrust lawsuit, it ended the week up, helping mitigate sector-wide declines in high growth tech.
2️⃣ Median B2B SaaS EV/NTM Revenue Valuations
High growth SaaS: 25.1x

High growth SaaS multiples have now run up 20% over the last 3 months, making expectations high going into earnings season which starts Monday with Twilio!
All B2B SaaS: 13.6x

3️⃣ Highlighting - Sumo Logic (SUMO) 💸
Company Overview: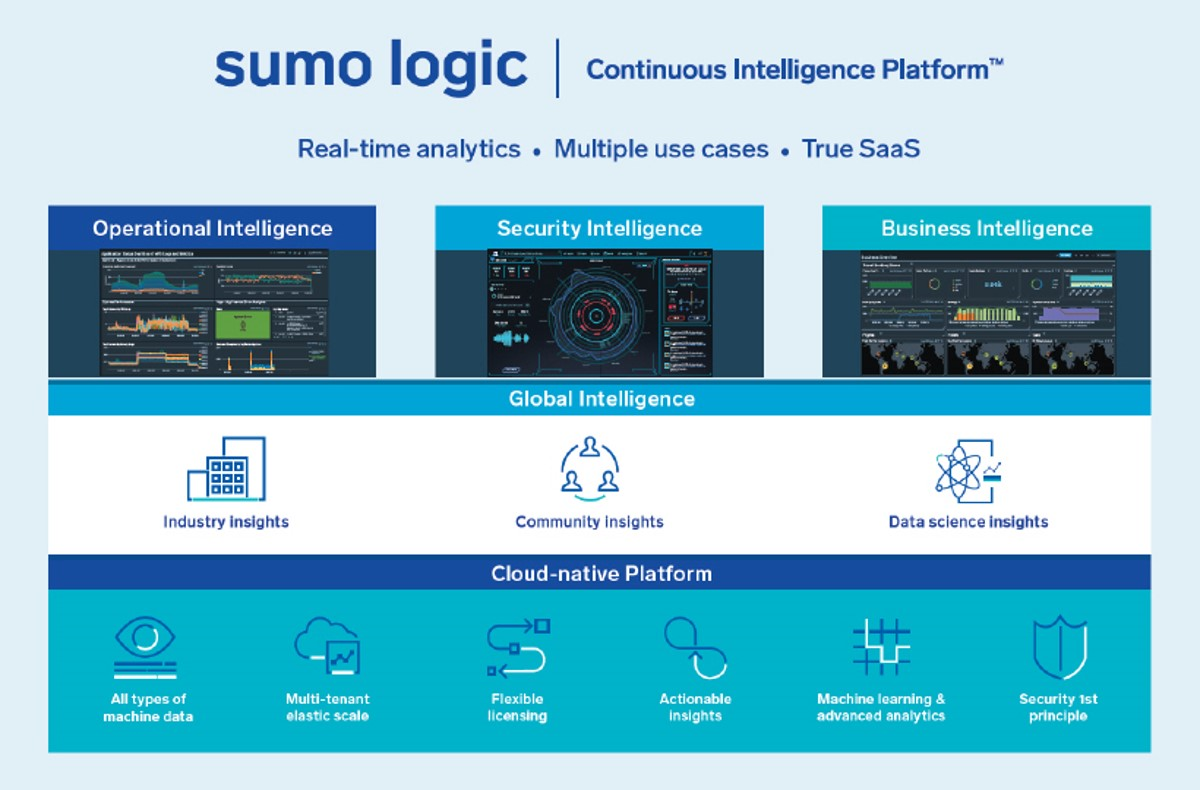 Sumo Logic is a software platform for log management. Sumo Logic states that with the amount of data being generated inside an enterprise -- as well with increasing gaps of knowledge about this data -- there needs to be a solution to bring that machine data together inside of one platform. Thus, they call themselves a pioneer in "Continuous Intelligence, a new category of software, which enables organizations of all sizes to address the challenges and opportunities presented by digital transformation, modern applications, and cloud computing".
Strengths:
Customer satisfaction: Sumo Logic in tune with their customers. They solicit customer feedback often.
Easy to use comparatively against other products. When there's an issue, customers won't have a huge bill at the end of the month. Sumo Logic is more focused on the long term relationship. Management's stated in their S-1 filing: "we believe our long-term value as a company will be greater if we focus on growth over short-term results".
Simplicity of billing: there's no complex model. Customers don't have to call someone just to figure out the ballpark numbers you're looking to pay. Sumo Logic has treated all data equally and that means that you are paying the same unit price regardless of the value it brings. Sumo Logic is working on giving the customer control allowing them to determine what data they don't need certain features on. Customers can give up some features for a particular price point. When you are a large organization, it's an economy of scale. If you are 5 terabytes a day and take 1 terabyte of those to a 20% price reduction that has a huge impact. It allows engineering teams to bring in more valuable logs.
Industry Overview: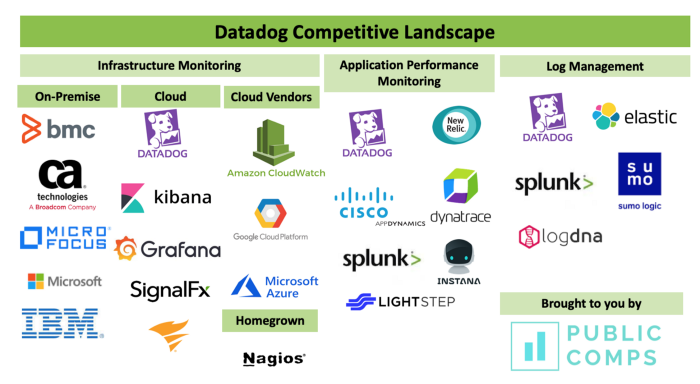 SUMO estimates their total addressable market to be $49.3B.
How Sumo benchmarks vs. other SaaS companies in the observability space: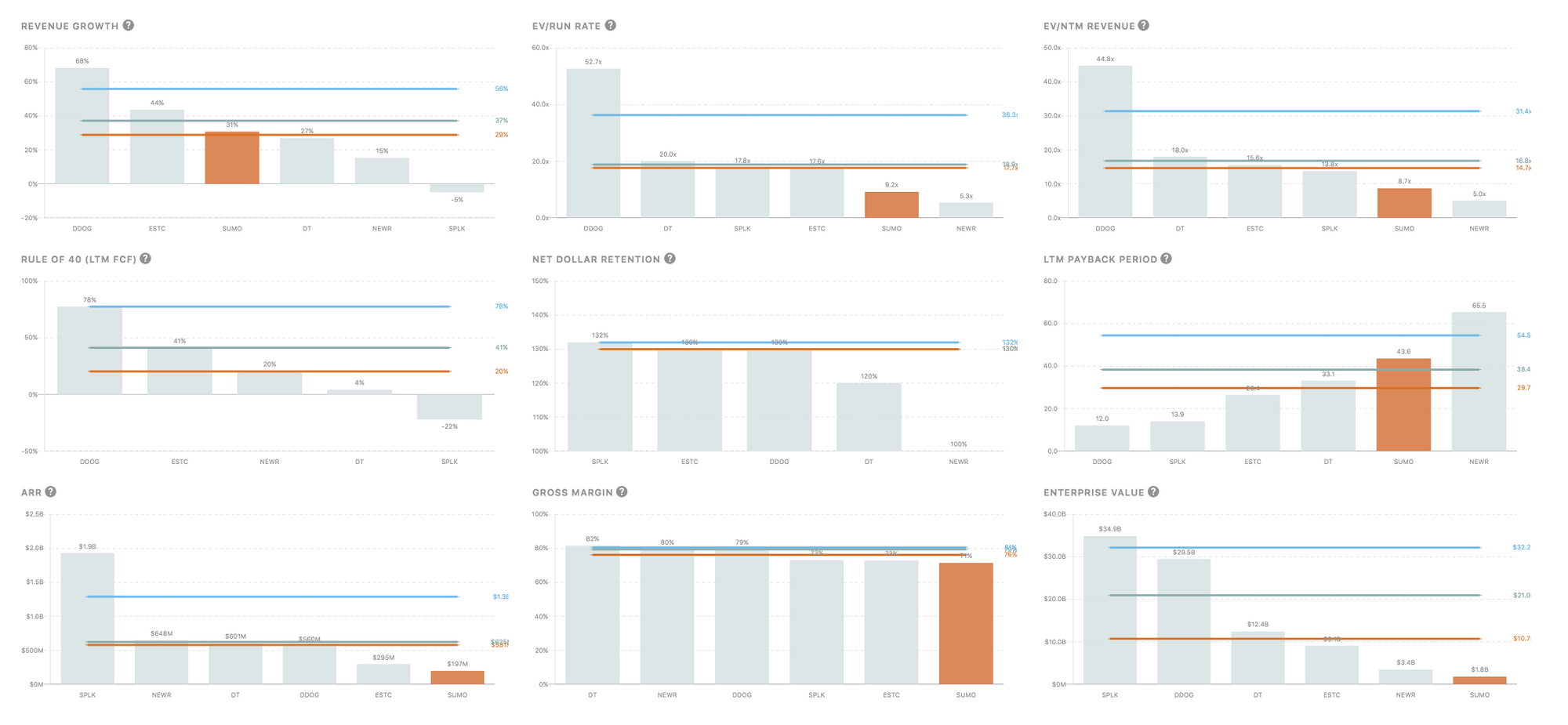 Sumo Logic operates at a much smaller scale than others in the observability space – they focus on logging and carving out a new space in Continuous Intelligence.
While they haven't released official net dollar retention numbers, they claim its been between 120-130% over the past 10 quarters.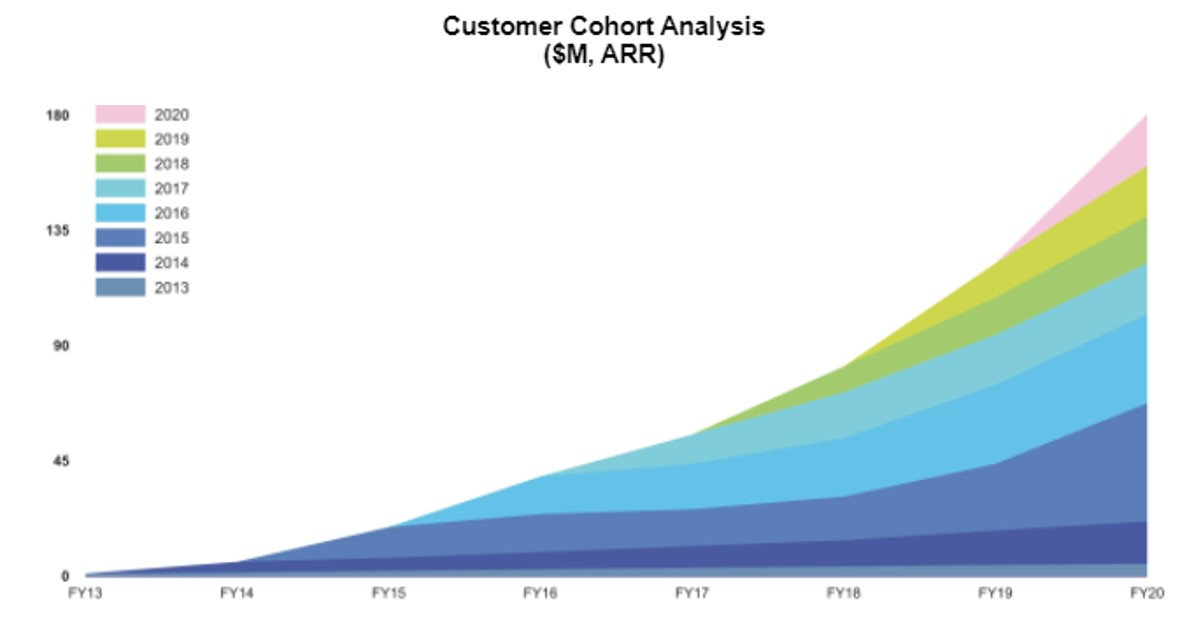 4️⃣ Product Update - Time Machine & Percentiles🚨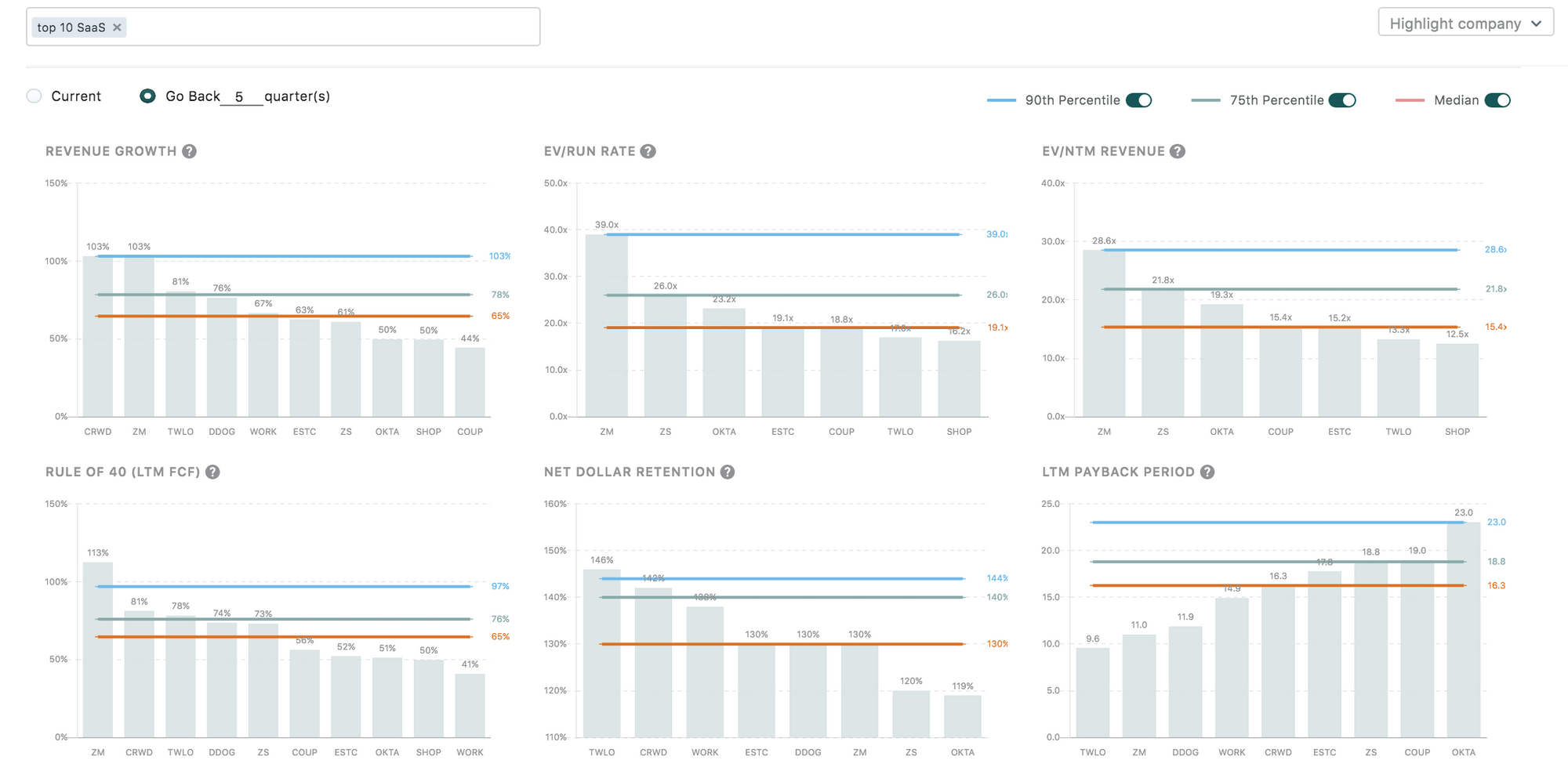 Time Machine:
Time machine allows the user to go back in time and compare metrics on companies from N quarters ago.
Percentiles:
Users can toggle the median, 75th percentile, and 90th percentile lines on the dashboard to benchmark.
Stay safe everyone,
Albert Wang, Public Comps Team
albert@publiccomps.com
Like these weekly dashboards? These are for Publiccomps.com customers only but you can have your friends subscribe to the newsletter here where we send out investment memos, market maps and analysis on the broader SaaS market.

Views expressed in theses emails are ours and ours alone and don't represent that of our previous or current employers. Public Comps provides financial and industry information regarding public software companies as part of our weekly dashboard, our blog, and emails. Such information is for general informational purposes only and should not be construed as investment advice or other professional advice.
Full disclosure: I own CRWD, TWLO, SHOP, LVGO, FB, MSFT, DDOG, ESTC, AYX, SMAR, PLAN, ZM, ANGI and BILL.