Public Comps Dashboard 11/14/2021: Unity ($U) + Weta Digital
We break down Unity's largest ever acquisition of Weta Digital for $1.63B, and what it means for Unity's future.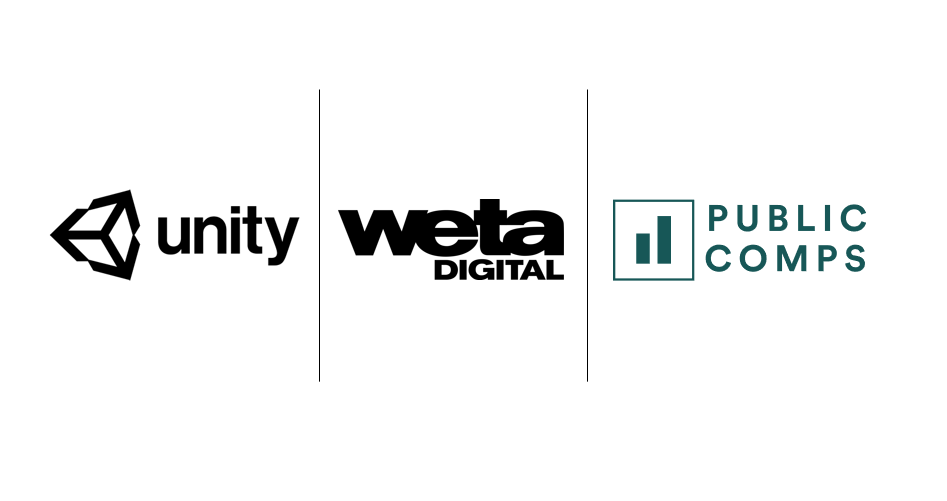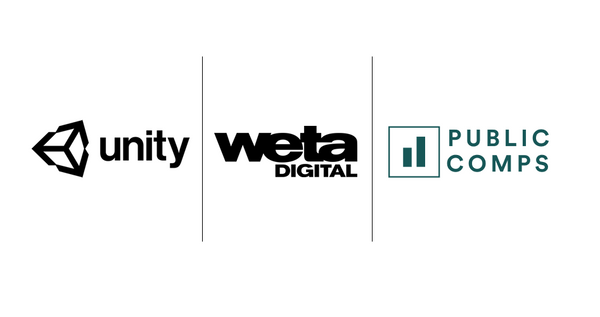 👋Public Comp-ers!👋
Happy Veterans Day and earnings season! 🙌
November has some of our favorite SaaS businesses reporting Q3 earnings. This week we're taking a look at Unity and their largest acquisition to date! 🔥
1️⃣ Public Comps Top 10 SaaS Dashboard 📈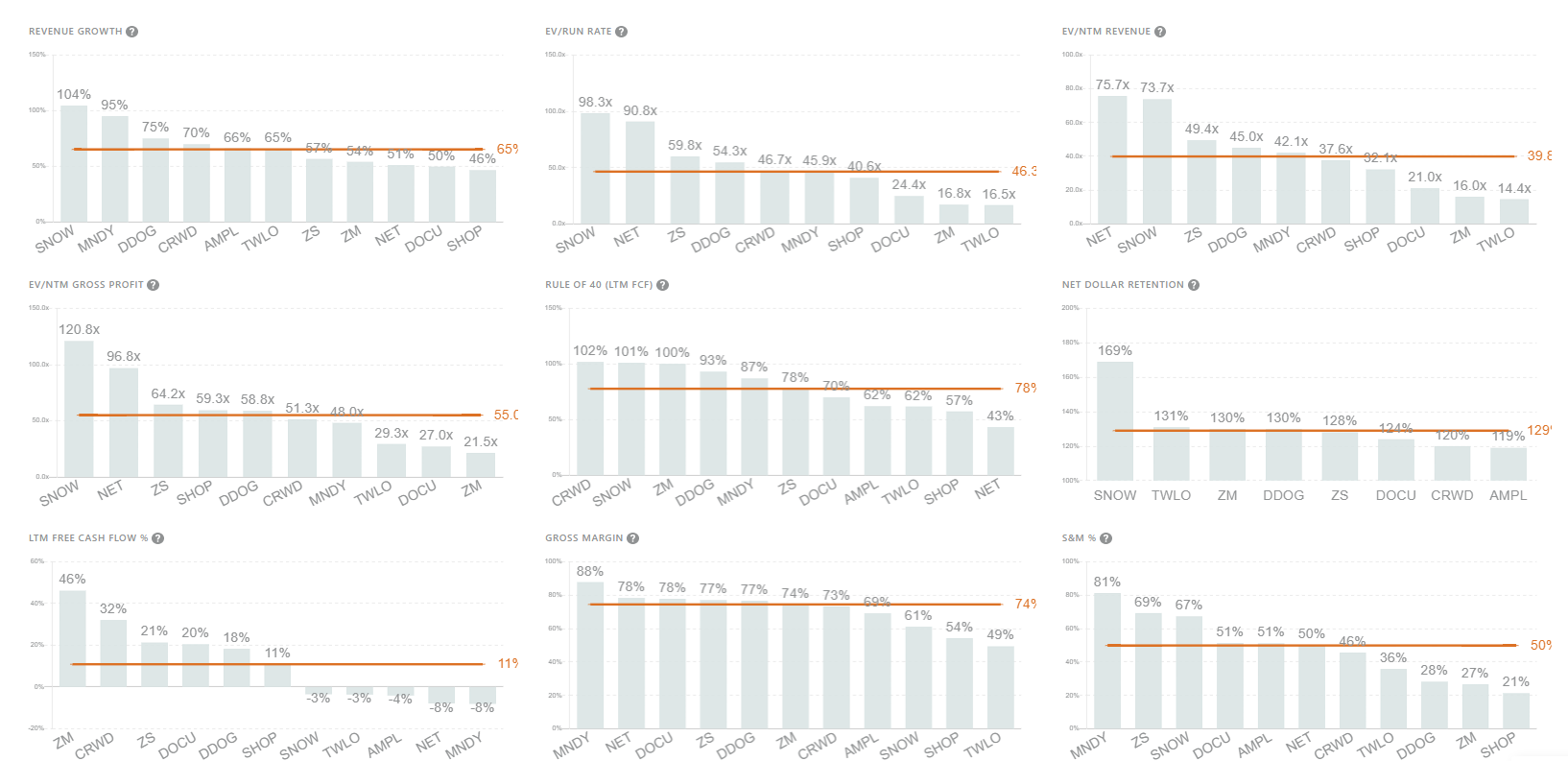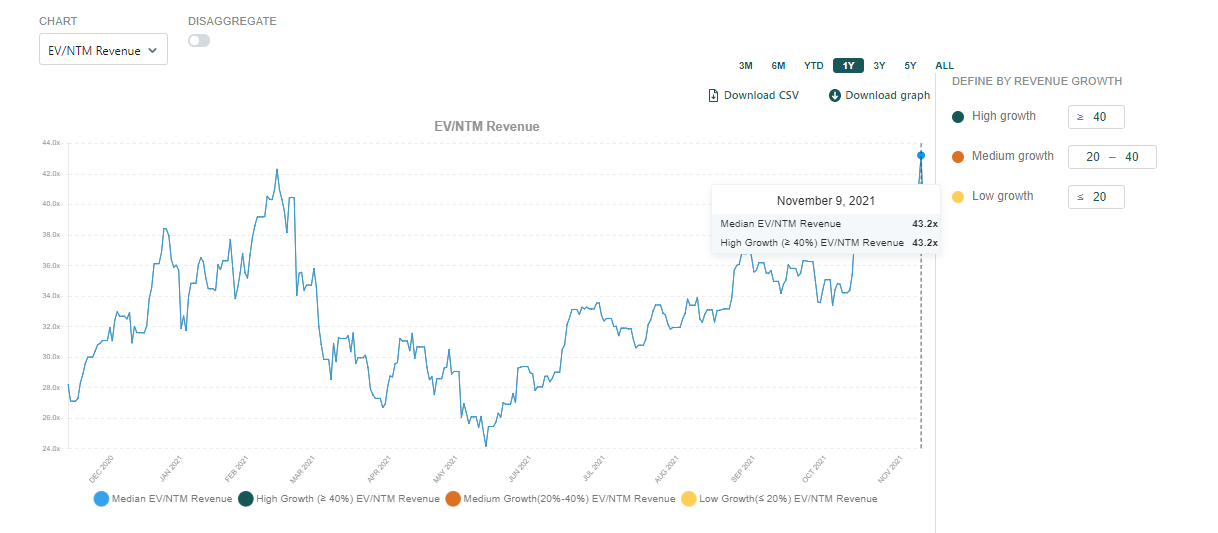 Best-in-class software multiples trade at all-time 2021 highs: Our top 10 SaaS dashboard shows how expensive quality can be to both retail and institutional investors. Crossing a sky-high average multiple of 43.0x EV/NTM revenue, markets are confident in the durability of SaaS businesses exiting the pandemic.
Consequently, any signs of revenue deceleration in the short-term are significant: there is huge amount of short-term risk when the first signs of revenue deceleration show, often in the form of management guidance or signs in the backlog. Several names experienced substantial corrections, primarily driven by relatively conservative Q4 guidance: Monday.com, Unity, Palantir, and Amplitude dipped 21%, 8%, 9%, and 9% immediately after their reports this week. It's worth noting that some dips were driven by approaching lockup expiry dates, but it is nonetheless important to be wary of signs of revenue deceleration particularly with SaaS businesses that command substantial premiums relative to comps.

2️⃣ Unity Technologies ($U) Q3 2021 🎮

Unity provides everything needed to develop, monetize, and optimize games and other 3D content created on its platform. The company generates revenue via freemium subscriptions, revenue-sharing, and usage-based services.
Check out a refresher we did on the business here. 🔥
Financial Summary
$286M Revenue (+43% YoY, guidance beat ~12%) (+4.6% QoQ)
$83M Create Solutions revenue (+34% YoY) (29% of revenue)
$185M Operate Solutions revenue (+54% YoY) (65% of revenue)
$17.6M Strategic Partnerships & Other revenue (-3% YoY) (6% of revenue)
973 customers generated >$100K revenue (+32% YoY)
142% dollar-based net expansion rate (down from 144% one year ago)
Unity acquires Weta Digital, the visual effects platform behind Lord of the Rings, for its largest acquisition of $1.6B in a cash/stock deal  
Unity is increasingly driven by advertising revenues: Q3 2021 was a blow-out quarter for Operate Solutions, of which the majority is advertising, enabling developers to seamlessly monetize their applications across 20+ platforms. It's evident that Apple's iOS 14 update (IDFA) which mandates users to manually opt into data collection for personalized advertising is serving as a substantial tailwind for Unity's business. The advertising industry is experiencing a structural change, and Unity's collection of 50B+ in-app events every day happens to put the business in a very favorable position to capitalize as an alterative to personalized advertising.
Prior to IDFA, Operate Solutions already made up the majority of revenues...

...and is a part of Unity's business we can reasonably only expect to accelerate:
[Unity's contextual advertising] is a better way to even absent the changes that were introduced by Apple with IDFA. And on a relative basis, we gained advantage over all those who use identity, individual identity, [where] they know you and your brother and whose birthday it is, that became relatively weaker, and we became relatively stronger, and we have the single largest, largest data insight based on the largest MAU count for anybody in our world – John Riccitiello, CEO
This is obviously beneficial to Unity as it drives the top-line (and it does so plentifully), but one wonders how sustainable this will be if the long-term thesis of the business is centered around Unity's powerful 3D content creation engines. It's absolutely possible for both to be achieved, but it's important to not conflate Unity's current >40% growth rates and other KPIs with that thesis. In my view, Unity is at a point where they must continually make substantial investments to add incremental product value and develop their brand equity outside of gaming. Otherwise, scaling in non-gaming verticals such as construction, art, education, or otherwise will prove to be difficult due to ultra-high CACs and a required high-friction GTM strategy to win customers.
Enter Weta Digital: Timely enough, Unity announced their largest acquisition to re-accelerate Create Solutions: they will acquire Weta Digital, the visual effects platform used to create household-name productions such as Lord of the Rings, Wonderwomen, and Avatar for $1.625B ($1B cash & $625M stock).
The Acquisition of Weta Digital for $1.625B
And so it's easier to draw on the Unity platform when we offer something that is essentially the hidden treasure of the artist world is what we have with Weta Digital. So I believe we can pick up a lot of users inside of the VFX industry beyond Weta or beyond Weta FX. It's directly applicable today to the gaming industry, and it's also directly applicable to a number of our verticals outside of gaming. – John Riccitiello, CEO
Unity's acquisition of Weta Digital is by far their largest transaction to date. Prior to the acquisition, Weta's tools were used exclusively in-house for Weta VFX productions. However, it's important to note that Unity only acquired Weta's engineering talent and technologies, but the artists that used Weta's tools to create many of the blockbuster films we know and love will remain a separate entity named Weta FX.
In my view, the acquisition will allow Unity to:
Accelerate revenue growth via upselling to artists in existing game studio customer accounts in 2022
Improve Unity's ability to compete upmarket with Epic's Unreal Engine for large AAA (high-budget, high-development) productions
Drive a short-term $20m in incremental revenue in 2022 from a contract with Weta FX as a standalone entity, which is expected to renew in future periods
Incrementally increase long-term contribution margin by increasing take rate via upsells and reducing CAC as Weta strengthens Unity's credibility in the artist industry
I believe there is substantial upside potential to the Weta acquisition, which is a push for Unity's long-term thesis of expansion into non-gaming industries, particularly within the artist industry. The metaverse is another opportunity, which I'm optimistic about, but is an entirely different story I think is nearly impossible to predict.
Nonetheless, I believe expansion beyond game development is the primary thesis that will allow Unity to sustain the growth and profile that justifies their current 40.1x NTM revenue multiple.
Key Takeaways from the Q3 Earnings Session
The Weta acquisition will bring a ~$10B incremental TAM to Unity's business in the form of artists in game studios.
Weta Digital brings to us is about $10 billion in incremental TAM, and increases a portion of our total TAM that's available to us in a more addressable form. Artists typically make up on most game teams, 7, 8, 9 out of 10 people. So 60%, 70% of the teams, in film, it's even more and in many, many industries. They're dominated by artists. They need tools like this. – John Riccitiello, CEO
Growth runway is not in technical game development, but rather, it's in no-code solutions that game studio artists need:
We can increase potentially our revenue inside gaming by on the order of magnitude of 10x. How was that possible on half the world's games or 70% of the world's mobile games are already built in Unity? And the answer to that question has always been, in large part, the fact that we don't have all the artists on our platform.
That's explained by the substantial amount of brand equity that Weta holds in the VFX industry, which can be extracted and applied to a number of other large markets.
It's easier to draw on the Unity platform when we offer something that is essentially the hidden treasure of the artist world is what we have with Weta Digital. So I believe we can pick up a lot of users inside of the VFX industry beyond Weta or beyond Weta FX. – John Riccitiello, CEO
2. Unity has big goals for the inevitable metaverse, which is a play on real-time 3D augmented reality content. The acquisition of Weta furthers the thesis.
Unity expects to be as industry after industry after industry wants to move into the metaverse or become real-time 3D interactive with their presentation, whether it's a car configurator or a shopping experience. We want to make sure that 60%, 70%, 80% of the time, that content built by all of those industries and all of those customers is built in Unity. – John Riccitiello, CEO
Events & KPIs to assess Unity's bull-case thesis
Acceleration/deceleration of revenue growth, guidance, and RPO growth to address concerns of market saturation within game development
Movements in NDR rates post-acquisition to evaluate the success of a land-and-expand strategy via upsells/cross-sells into the game studio artist market
Net customer adds with a focus on AAA (high-budget productions like Call of Duty) studios, wins in the artist industry and other non-gaming verticals
Create Solutions revenue growth and concentration relative to Operate Solutions revenue and concentration
Indications of metaverse catalysts based on mega cap AR initiatives in which Unity will be the mission-critical engine for 3D content development
Congrats to the Unity team for a great quarter and an exciting acquisition to continue forward!
That's it for this week. As always, never hesitate to shoot over a message (reply to this email) for any feedback or if you'd just like to chat!
Cheers,
Jimmy Zhou (@jimmynzhou on Twitter)
Like these weekly dashboards? These are for Publiccomps.com customers only but you can have your friends subscribe to the newsletter here where we send out investment memos, market maps and analysis on the broader SaaS market.
Views expressed in these emails are ours and ours alone and don't represent that of our previous or current employers. Public Comps provides financial and industry information regarding public software companies as part of our weekly dashboard, our blog, and emails. Such information is for general informational purposes only and should not be construed as investment advice or other professional advice.